Want a Letter of Credit? Read our Frequently Asked Questions First
What is a letter of credit?
A letter of credit triggers payment to the exporter only after the required pre-determined documents have been sent to a bank or financial institution.

If the quantity of products shipped out (as seen on the packing list and on the bill of lading) is outside the tolerance set in the letter of credit, it causes a discrepancy. In this case, the importer has the choice to accept it (in which case he can receive the shipment, and the supplier gets paid) or to refuse it.

Therefore, the buyer does not need to wire an advance payment that binds him to a potentially unethical foreign supplier. The importer keeps the freedom to refuse the products and cancel the payment if at least one document has a discrepancy, including if the products were of sub-standard quality.
Who can open a letter of credit with Trade Finance Services?
Anyone can open a letter of credit with us for a fee. Your credit rating or standing with the bank or lender has no effect.
What if its beneficiary rejects the Trade Finance Services letter of credit?
Before paying any upfront fees, Trade Finance Services will give you a L/C draft to send to your beneficiary. Once the beneficiary has accepted the verbiage, you can pay your fees and we will SWIFT out the documents within 1-2 business days.
What is the process of applying for a letter of credit with Trade Finance Services?
Fill out our quote form.
After some paperwork, we will be able to provide you with a quote for the fee and a letter of credit draft.
Get our letter of credit draft accepted with your supplier/beneficiary.
Pay our fees and get indemnity documents signed and notarized.
One of our partner finance institutions will issue your letter of credit and SWIFT it to the beneficiary's bank.
Beneficiary will send documents back to our finance institution and ship your goods to your port of destination.
When the documents arrive, we will fax over the copies of all of the documents to you. At this time we will also check the documents as per the terms. Documents include bill of lading, invoice, insurance certificate, certificate of origin, and whichever documents you require.
When the goods arrive, they go into a bonded warehouse. Here you may inspect the goods. If the goods are satisfactory, you can pay us the money for the supplier in exchange for all of the original documents.
Note: In a USANCE letter of credit, you can have up to 1 year to pay your supplier. However, the supplier must agree to the terms before the letter of credit is issued.
Why should you use our letter of credits?
A client buying regularly from his supplier is opening letters of credit or making deposits, etc. This means that he is using his own money even before the goods are received. The longer the manufacture and shipment period, the more advantageous it is for the client to use our letters of credit. Instead of locking his money up with his supplier, he can use his money to hold stock, finance credit terms to regular buyers, market, etc.

When the letter of credit is opened through us, he does not need to use his money until the goods arrive. This can be any amount of days after the letter of credit was opened.
What is the benefit for a middleman to use our letters of credit?
A middle man has a buyer and a seller. His buyer wants to pay cash against documents or when the goods arrive. The middleman needs to arrange for the goods to ship so that he can finish the deal.

The supplier wants a deposit or a letter of credit before he will ship the goods. The buyer opens the letter of credit through us. In this way he doesn't need to use his own capital to do the deal. He is not as limited in the number of deals that he can do as a middleman since he doesn't need to use his own capital to do the deal.
Can Trade Finance Services offer any other financial services?
YES. See our Financial Services page for other services. Alternatively, you can contact Trade Finance Services through our contact page for any further details. A member of our staff will be able to assist with any questions.
What type of proof of funds can be arranged?
We can arrange an online account or a Certificate of Deposit at a multi-billion dollar vencap firm. Written Verification of Deposit (VOD) is available, as are account statements and access to an online account summary. Confirmation letters, verbal and fax verification are also provided. SWIFT message to SWIFT SCORE member banks providing account status and transaction details are available at an additional cost. Terms and Conditions apply for POF.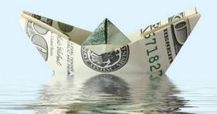 Things You Didn't Know About Offshore Banking